Association Inc. – Section 21 :
2004/009333/08 NPO037113
Section 18A: PBO-930048903
Contact Us:
Tel:
(011) 475 7494
Fax:
(086) 619 4808
Email:
info@jicama89.co.za
Address:
Unit A2
Cascades Office Park
Wasbank St
Little Falls
Roodepoort
1724
DONATIONS

Should you wish to make a financial or product donation we would appreciate you contacting us via:
Email: info@jicama89.co.za
Tel: (011) 475 7494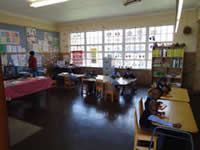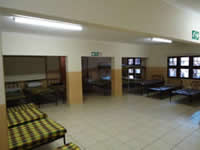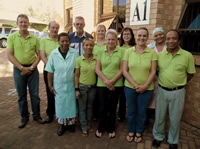 ABOUT JICAMA 89
Jicama 89 is a registered company incorporating Section 21, registered Section 18A and a registered Non-Profit Organization whose primary purpose is to support deserving organizations in their efforts to meeting the needs of those less fortunate and able.


We are currently actively involved in supporting children in the care of the Sibonile School, which is based in Kliprivier, South of Johannesburg. This profile seeks to make individuals and the public aware of the task of educating children with visual impairment. To enrich the potentials of the visually impaired we need to:
Provide a conducive learning environment
Give them human treatment as stipulated in the constitution
Present them with equal opportunities, as we would do to able bodied individuals
Take cognizance of their limitations or barriers in executing certain tasks
The Sibonile School provides schooling, accommodation, food and clothing for 189 children, who are either partially sighted, totally blind or deaf and blind. It is apparent therefore that some of the pupils are not academic. A simple question then is what does the future of a visually impaired hold if his/her education does not provide anything in that regard? Our goal is to fully prepare the visually impaired persons for meaningful integration/inclusion in the society. Sibonile had thought of establishing a vocational training centre for the blind (inner vision centre), where the visually impaired would be empowered in:
Self awareness training
Health education and healing
Small business courses
Self employment or making the impaired employable
Adult basic education
Skills training in production of goods
There is a dire need for the development of a vocational training centre through which many of the visually impaired would be able to gain:
(a) Independence and
(b) Employment etc.
They need funding to improve their accommodation facilities as well as equipment for their school. Clothing, blankets, foodstuff, specialised books and stationary are always in desperate need.
Any donation of cash, product or service, is greatly appreciated and very welcome to make this dream of Sibonile come true.